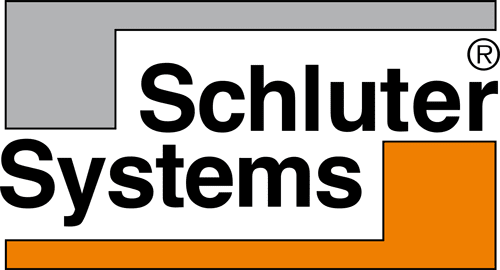 Schluter®-KERDI-DRAIN-F is a floor drain specifically designed for use in tiled floors in conjunction with Schluter®-DITRA and DITRA-HEAT membranes to provide reliable drainage. It is ideal for wet rooms, laundry rooms, bathroom floors, and other applications that require waterproofing and drainage. Protect floors and moisture-sensitive building structures by installing a secondary drain in areas at risk of water exposure.
This kit includes
1 polypropylene flange with integrated KERDI collar
1 PVC 2" coupling
1 ABS 2" coupling
1 construction cover
1 height adjustment collar
Don't forget! The KERDI-DRAIN grate kit must be selected separately.
Note: KERDI-DRAIN-F is not compatible with the tileable grate and 6" grates.
Specifications

+
For tiled floors in conjunction with DITRA or DITRA-HEAT membranes
Integrated KERDI collar for a secure, waterproof connection
Narrow bonding flange allows for placement against walls and in corners
Polypropylene version includes both an ABS and a PVC coupling (2" outlet)
Also available in stainless steel, with 2" no-hub or threaded outlet
Wide range of grate designs and finishes available (sold separately)