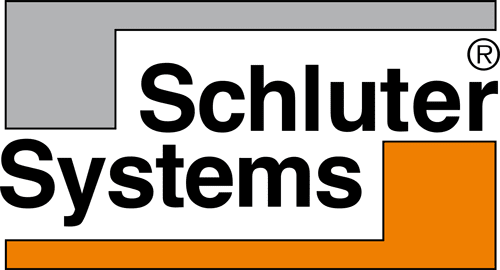 SKU

kdif4grkmbwd5

SKU

kdif4grkmgsd5

SKU

kdif4grktsbgd5

SKU

kdif4grktscd5

SKU

kdif4grktsobd5

SKU

kdif4grktssgd5
Schluter®-KERDI-DRAIN is a floor drain specifically designed to allow connections to Schluter®-KERDI or other load-bearing, bonded waterproof membranes. The membrane is adhered to the large integrated bonding flange to form a waterproof connection at the top of the drain assembly.
KERDI-DRAIN consists of a drain casing and fully adjustable grate assembly or covering support to which tile is applied. The grate assembly accommodates a wide range of tile thicknesses and allows lateral and tilt adjustment as well. The covering support is placed flush with the top of the bonding flange and can therefore accommodate any thickness tile covering.
$182.24

$182.24

$182.24

$182.24

$182.24

$182.24
Specifications

+
This kit includes:
1 grate assembly (4" grate and frame)
1 height adjustment collar
1 lateral adjustment ring
Don't forget! The KERDI-DRAIN flange kit must be selected separately.
Available in three stylish designs with KERDI-DRAIN-STYLE: Floral, Curve, and Pure
Integrated sloped bonding flange available in ABS, PVC, or stainless steel allows for a secure, topical waterproofing connection
ABS and PVC flange have a 2" or 3" outlet
Stainless steel flange has a 2" or 3" no-hub outlet or a 2" threaded outlet
Drain grate can be laterally adjusted to fit the layout of the tile grid and leveled to the tiled surface
Accommodates wide range of tile thicknesses: 1/4" (6mm) to 1-1/4" (32 mm)
Adjustable grate in stainless steel or various finishes of anodized aluminum
Tamper proof screws and wrench also available