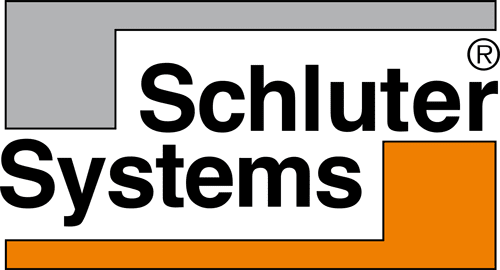 New
SKU

KLVRID5EB122

SKU

KLVRID5EB244
Schluter®-KERDI-LINE-VARIO is a variable length linear drain for tiled showers. The brushed stainless steel channel and grate assembly can be cut to size on-site, and are therefore customizable to fit various shower sizes. The drain body is made of polypropylene and includes both PVC and ABS couplings for a simple connection to the drainpipe. KERDI-LINE-VARIO features a slim, 1-11/16" (43 mm) wide design and is offered in four grate designs to match with the latest trends in tile.
Grate and channel assembly offered in lengths of 4' and 8', and can easily be cut to size on-site
Slim design: only 1-11/16" (43 mm) wide
Suitable for wall-adjacent and center drain placement
End caps provided for trimmed edges, creating a clean, finished look
Four grate designs in brushed stainless steel: SQUARE, FLORAL, HERRINGBONE, and SLANT
Flange kit includes integrated KERDI collar for a secure, waterproof connection, as well as both PVC and ABS couplings
Flange can be placed wherever desired as per the position of the drainage outlet
Grate and channel kit, and flange kit must be purchased separately
Specifications

+
This kit includes
1 stainless steel channel
1 grate with FLORAL style cutouts
2 stainless steel end caps for use with the drain grate in custom trimmed applications
Don't forget! The KERDI-LINE-VARIO flange kit, KLVR2FLK, must be selected separately.