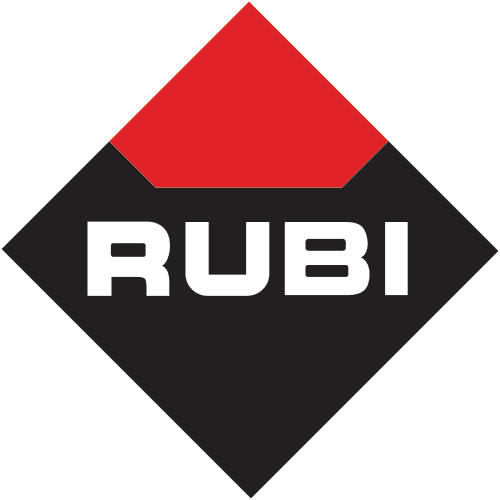 With the RUBI Tile Regulator, the professional tile installer will be able to quickly and precisely adjust the laying joint generated when installing the tile, both in wall coverings and on flooring. The RUBI Tile Regulator is especially designed for work with porcelain sheets and large-format tiles. These large materials are very difficult to adjust once they have been laid. The strength of the double-glue adhesion generates a lot of resistance and the user must exert great efforts and risk the possibility of damaging the material.
Specifications

+
To facilitate this process, RUBI makes the Tile Regulator available to professionals. Equipped with two 150 mm diameter vacuum suction cups suitable for a wide variety of surface finishes.
The Regulator is fixed to two different tiles, to the one that has just been installed and to another previously installed one. Once the suction cups are attached to both pieces, we can adjust the size of the placement joint from 0 to 40 mm maximum.
The tile regulator also allows you to adjust the horizontal level of the pieces in a range from 0 to 20 mm and in pieces up to a maximum weight of 100 kg.
It is important to remember that the tile regulator does not replace, in any case, the use of crossheads or leveling systems, since this tool is designed so that the small adjustments that, in tiles of more manipulable formats, would be made manually can be done easily and quickly, and with the least effort for the professional tile installer.
For cases in which it is necessary to work with very large formats, it is recommended to always use two Tile Regulators. In this way, a much faster and more precise adjustment of the installed tile will be obtained.